The new year always seems to bring out the best in us. New start, new beginnings and a clean slate. This year I would like to get back on board with fitness and healthy eating, but I say that as I sit in a cafe eating a pastry while I wait for my mother's car to finish its service. I could have easily walked the 3km home. However, I'm here finding a refuge from the smouldering bitterly dry heat and just like that I create an excuse not to follow through on my better intention. 
As I walked past our local park, I looked back at the community gatherings of Christmas carolers, concerts and cricket games I enjoyed as a little girl. I was thinking about some of the joys my hometown; Gunnedah has given me and made a little moment to breathe it in consciously.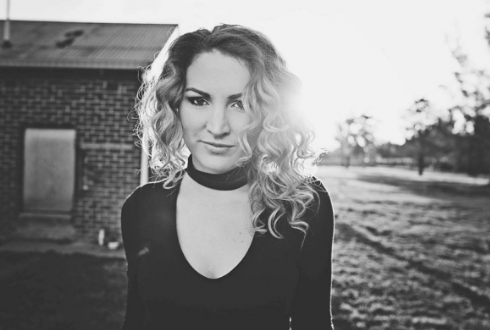 2016 was one of the easiest years for me to get through. It was bland and work based as I focused on saving hard and preparing to move to the USA. It was like a slow incline up a steep slope, with no sign of an avalanche (Thank God). In contrast to other years, it was effortless. 
2016 I started with very little money to my name, a car loan and two maxed out credit cards. Knuckling down, consolidating my debt and putting myself in the position to start seeing the results of savings was the first big victory for me. 
My mum took me in giving me a place to live in Gunnedah. I've spent the last 14 months driving backwards and forwards to Newcastle on weekends to play gigs. Sleeping in a spare room at my Brothers house until he moved and then staying on friends couches and any bed I could find. 
When I left Nashville in Oct 2015, my friend (and soon to be housemate) Kris Bradley suggested that I make an album to raise money for me to collect funds for my USA VISA. So in March 2016, I launched the campaign and WOW... what a response. Not only did the campaign raise $6,500 but I feel like now this Nashville journey isn't just mine anymore, it's yours too. 
I hit the studio and recorded eight tracks I wrote in my three months in Nashville in 2015. Michael Muchow producing our 3rd project together and gosh I'm proud of it. On the smallest budget known to man, I swapped my time and skills (Graphic Design, Film, Photography, etc.) in exchange for production. We traded cows for chickens and together created something pretty special. This is when I reaffirm, nothing is impossible no matter how little money you have. Nashville Mini Album will only be available for purchase until January 9. 
July, reality TV called once again when I was on X-factor. Three "yes's" from the judges but was dropped after boot camp when they turned 100 people into 20 people. I didn't make the editors cut, but it was eye-opening to know that I need to work on my flirting skills. 
Being prone to what I thought was the fortnightly flu. I came to learn that I have bad sinus issues. Performing just over 50 shows and recording an album over four months worth of sinus infections. I was burnt out and run down. 
In August I sold my baby, my Rav 4. So for the last four months, I've been driving my mothers run around Toyota Camry that she brought so I could sell my car and have a car to drive. Mum has only ever driven the car for 1-2 weeks on her one hour commute to work. I am currently getting all the broken bits fixed so she can enjoy her new car, finally. Yes, I am so lucky to have a mum like mine. 
September couldn't have come any quicker; I held my breath for my USA VISA to be approved and arrive safely for me to fly out September 7th. As the 7th come and gone, my heart broke a little. I missed my climax; I fell into a slump of unknowing and felt lost. 
If you can't laugh at yourself, your taking life to seriously. 
By this stage, I was so worn out and exhausted from a jam-packed year that I found myself crying over bacon and eggs. My Mum didn't know what to do or how to react, as it was a lot like the youtube video of a brother asking his younger sister "have you had your nap today?". So she burst out laughing and took a photo. 
By the end of September, I realised that I had fallen in love with a Tamworth local musician. Kyle and I had started dating in April; I had hardly any time for him, catching up once a week if that. His attempts at my affection would leave him days waiting for a text message reply. Me telling him to leave me alone (multiple times) until finally I stopped in September to just be still for a moment, and I realised he somehow crept into my subconsciousness and engraved his claim on a piece of my heart. I've never met a man so patient and determined to give his heart to me. 
Deciding to change my move date to January 14, was one of the best decisions I made. Giving myself time to breathe, refresh and build a little more financial security in savings. Spending time with family has reminded me of how focused I've been on work, neglecting relationships. But just like the best friendships, connecting is simple when there is genuine love. 
I've gone back to studying, social media marketing just to fill my mind with more incredible ways to connect with people. 
Christmas was magic with over 25 of us gathering to celebrate. I've never drunkenly giggled so hard over eating cookies and carrots in the name of Santa, failing at flying a kite, my grandfather who finds it hard to speak loud enough to be heard was singing for the first time in the longest time. Kyle fit in effortlessly with my family. Our bellies were big, and the children were jolly. Despite accommodation mix-ups and a breakdown on the Dorrigo range, it was an incredible adventure in Coffs Harbour. 
I love this crazy bunch of misfits.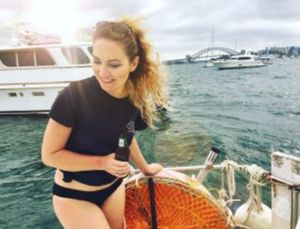 New years was spent with my Step Dad in Darling Harbour watching the most spectacular display of fireworks I have ever seen. It's a MUST SEE bucket list kind of thing. 
As I wrap up my Aussie life here and fly out in just a few short days, I'm so excited to share this adventure with everyone. This year I'll be starting a new youtube series v-logging my experiences in Nashville, with tonnes of fresh new content coming. 
Over the last few years, my supporters have always been a united front helping me through things, encouraging me and been people I can confide in. I've created "Katrina Burgoyne United" where I will re-visit reaching out via email. By signing up you will receive a FREE SONG and exclusive content just for you sent to you inbox once a month.