Well, I reached the 13-month mark of living in Nashville, USA. Every day I wake up and draw the blinds in my studio apartment. I get a flutter in my heart as I feel in awe of Union Station out my window, the same as I did the first time I saw it when I was 21 years old on my first visit here. 
In 2011, a psychic told me that I would be moving to the USA (This was before I even thought that was possible). In 2015 she told me it would be like walking over a bridge that will burn down as I cross it. Once I move to the USA I will never be able to move back home. I will change too much, experience to much that moving home my spirit couldn't be fulfilled. 
The growth I've found in myself on this adventure has been one that makes me so proud. From loosing 22 pounds from stress, waking up having anxiety attacks. To get back on that plane has been something I've wanted to do so many times. I just needed a moment to not feel challenged and to exhale. December and January were really hard to get through. I've been sick with sinus since late November. In January I canceled a whole week of shows. 
Seasonal depression hits me hard, I stay in and hide away and just feel sorry for myself. Bringing in over 50% of my income from peoples tips and generosity I felt like I was working harder and making less, when this tourist town became a ghost town. I've felt disappointed by friends and felt extremely alone. I ended up shutting myself off from people, I didn't really have anyone I could talk to about how I was feeling here in the USA. My Dad was there a lot, my brother Bradley still gives me pep talks and my Mum as always is a rock. I felt pretty heartbroken and I just needed home, I needed people that know me deeply and could feel safe for a second and no so alone.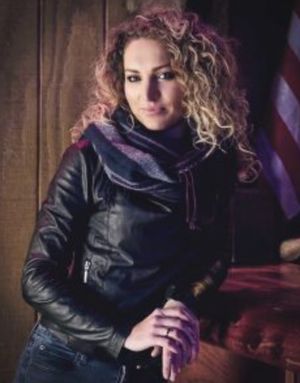 Spring is here in Nashville and there is an incredible buzz to the city again and I feel the change of season. I needed a fresh start and a "spring" in my step... (see what I did there?). I feel topped up right now. I'm working more than ever, I get little time with friends but when I do it's a Saturday night after 6.5 hours of singing and I am letting my hair down and most likely dancing somewhere down on Broadway. 
My mother is visiting in 5 short weeks, I've spent the last month getting teary about how much I've missed her. Also sharing this new life with her, my dream and the love of my life "Nashville". I really hope she loves Nashville as much as I do, gosh I'm sobbing with a tear running down my face. I kind of feel like a little kid again with a painting and running to Mum hoping she is proud and likes it as much as me. I think having all this distance to the one person that knows me the closest, I hope she can get excited and see why I left Australia. The thing is with my Mum is she's only ever cheered for me, but I just really want her to love it. 
On Friday the second installment of the demo sessions was released with a song called "Bridges". This song snuck into being released earlier than anticipated. It's still a baby, I wrote this less than a month ago with two killer writers from Band Wagon Red Publishing, Sydney Maxine and Reed Waddle. 
I was at an event on a Monday night and an older gentleman said to me that he only ever thinks about the women that he hurt so bad that he could never get them back. A part of me thought about some of the people in my life that really meant a lot to me and have hurt me so deeply that I could never give them my trust again. I guess it's a bittersweet karma. 
I sat down on the piano, this is where Melodies flow to me. Soon enough this Chorus idea came at me so fast it almost wind me as I felt it hit me. I picked up the guitar and recorded this noodling that I took into the writing session with a few lines like "I can't get over all broken hearts I screwed over". 
Within 5 minutes of walking into the writing room my co-writers were excited to work on the idea, by lunchtime we wrapped the song and I came straight home to demo it. 
I hope you are enjoying the demo sessions. Please add them to your playlists, share me on facebook and social media. Purchase or stream by clicking the links. 
Thank you once again for all the love and support, honestly your friendship means so much to me. 
I love you and am so grateful to have you come on this journey with me. 
Katrina x